WELCOME TO PRS PROOFREADING SERVICES

CLICK THE LINK BELOW FOR A PROOFREADING QUOTATION


PRS PROOFREADING SERVICES

Offers a One-Stop Service for Proofreading Quotations, Copy Editing Manuscripts,
Correcting English Writing and the Proofreading of Scientific Manuscripts, Academic Articles, Thesis, Dissertations, User Guide Instructions, Industrial Robotics Guidance & Scientific Formulae Information and Written Work for Authors from all over the World

All Of This At Amazingly Cheap Prices!
★ FAST PROOFREADING QUOTATIONS

★

ACCURATE ENGLISH EDITING WORK
★

ENGLISH GRAMMAR CHECKING

★
PROFESSIONAL PROOFREADING WORK
★

HIGHLY QUALIFIED PROOFREADERS
★ CHEAP PROOFREADING PRICES & COSTS

★

3,000 WORDS STARTING FROM USD $30.00
★

ENGLISH GRAMMAR CORRECTION

★ EDITORS WITH 25+ YEARS OF EXPERIENCE

★

RELIABLE ON-TIME DELIVERY & BACKUP

PRS Proofreading Services specialises in Professional Proofreading, English Language Proofreading, English Grammar Editing, English Grammar Revision, English Grammar Checking, Manuscript Proofreading, Scientific Article Editing & Proofreading, Academic Proofreading, Cheap Proofreading Prices, Editing English, English Article Proofreading Services, Attractive Proofreading Prices, Manuscript Proofreading, Scientific Manuscript Proofreading, Academic Manuscript Editing and Proofreading, Dissertation Editing and Proofreading, Excellent Proofreading Rates, Scientific Article Revision & Correction, Document Editing, together with Thesis Editing & Proofreading, Book & Novel Revisions, Oral Presentation Improvements, as well as with Dissertation Editing & the Proofreading of Scientific Documents & of University Papers, together with English Article Editing, English Corrections, English Guidance and English Rewrites, in addition to the English Proofreading of all Manuscripts, Documents, Dissertations, Thesis, and Text, for Authors in many countries on continents from all over the World



HELLO & WELCOME TO THIS MONTH'S COMPETITION!

IT'S OUR "BEST ENGLISH" LANGUAGE LEVEL TEST


THIS ENGLISH LEVEL TEST IS FREE

IF YOU WANT TO KNOW YOUR LEVEL OF ENGLISH

CLICK THE "ENGLISH LANGUAGE LEVEL TEST" BUTTON


THE TOP SCORE OF 50/50 IN APRIL

GETS 1,000 WORDS OF PROOFREADING FOR FREE!


GET YOUR MANUSCRIPT ACCEPTED FOR PUBLICATION

GET YOUR ENGLISH GRAMMAR CORRECTED BY PROFESSIONALS


Scientific & Academic Manuscripts are often returned or rejected

by Publishers and the Editors of Journals for badly written English

that contains language errors and sentence structure issues.


There is no reason for this to happen.


PRS has Professional Native English Editors and Proofreaders

from the UK and USA, to ensure that your Manuscript is ready

for submission to a Publisher or an Instructor.
PRS Proofreading Services Helps Authors With


PRS Proofreading Services

Helps Authors With Important Scientific Manuscripts,

Academic Articles, Dissertations & Thesis

~ From Every Country In The World ~


For PRS Proofreading Information In Your Own Language

Follow Your Country's Flag


England Scotland Wales Northern Ireland Éire




USA Le Canada Australia New Zealand EU

ไทย Việt Melayu 대한민국 中国

日本 La France Deutschland ลาว Pilipinas



Italia Brasil Um Brasil Dois Portugal Portugal Dois



Argentina España Ukraine Nederland مصر



יִשְׂרָאֵל Índia México Perú Poland



Chile हिंदी Sweden Hungary Norway



Índia II België Belgique Österreich Schweiz


A GROWING NUMBER OF GLOBAL FIRMS ARE USING AS ENGLISH THEIR MAIN LANGUAGE
EVEN IF THEY ARE BASED IN JAPAN OR FRANCE
By Bryan Borzykowski
20 March 2017

Nearly every meeting Keiko Claassen must attend at work is held in English. No big deal – except that her company is based in Italy and she's Dutch.

At one recent meeting where she was the only non-Italian in the room, her colleagues stopped speaking English,
the common language between them – because someone had trouble following the conversation.
"It was like watching a movie", says Claasen. "As soon as they switched…... you could see their culture come to life."

At ITT Motion Technologies, an Italy-based engineering company where Classen is executive director of communications,
every senior staffer is expected to speak English and most communications are delivered in English.
While it's not considered an official corporate language, with 4,500 employees working in several countries, including Japan, China, India and Germany,
it's the only language that everyone can generally speak in common – even if speaking doesn't mean always fully understanding.

In other firms, such as France-based food services company Sodexo, English is being adopted as an official language.
After years of translating emails, webinars and other materials into as many as eight languages, including French, English and Spanish,
or holding massive town-hall meetings in multiple languages, the company announced in January that its senior leadership team would be embracing English. By the year-end, it'll be English-only for the leadership teams that are responsible for its 500,000 employees across 80 countries.

Board members of French food services group Sodexo is adopting English as an official language for their leadership teams by the end of the year.

Others that have made the shift to English-only, despite being based in non-English-speaking countries,
include Yokohama, Japan-headquartered Nissan, which implemented an English-first strategy in the late 1990s.
In 2015, another car maker, Tokyo-based Honda announced that its corporate language would become English by 2020.
German electronics company Siemens also made English its official language years ago.
It's likely many more companies will adopt English-only, says Jia Lin Xie, a professor of management
at Toronto's Rotman School of Management in Canada.

ENGLISH IS AN ENABLER

For most of these companies, including Sodexo, the aim is simple: by communicating exclusively in a single language,
leaders in South America can collaborate with colleagues in France or the US.
It's also part of a larger cultural shift for the company, says Kim Beddard-Fontaine,
Sodexo's group vice-president of employee and change communication.

"Business are organised globally and not regionally these days," she says.
"We want to become more efficient by collaborating across geographies. English is an enabler of that."

ENGLISH IS FOR EVERYONE

This shift is not a throwback to colonialism or a play for cultural superiority.
In Europe, nearly 80% of children in their primary years are learning English,
while a 2013 survey by the 21st Century Education Research Institute in Beijing found that 70% of Chinese parents
want their children to learn the language to help them get into to better schools.

From 2020, Japanese carmaker Honda will use English as its corporate lingua franca
"It's also one of the most succinct, simple languages to learn" says Lin Xie.
"It's a required formal language of study in many schools in different countries."

Sodexo, in theory, could have made its official language French.
It is a 50-year old French company, after all – but only 35,000 of its staff work in France, while 125,000 live in the US.
Says Beddard-Fontaine: "I think if we decided to make French the company's global language,
we would have had a revolt on our hands."

The change is primarily for the company's 200 executives and its 1,600 senior leaders.
In many companies, the English-only policies are for senior staffers who are expected to know the language.
Lower level staffers, many of who don't speak English, will continue to receive communications in different languages.
Still, that may change at some point, too, she says. As well, materials might be translated into fewer languages in future.
"It's an absolute must that we move to English", says Beddard-Fontaine.

SENSE AND MAKING SENSE

English might be the dominant language of business, but it's not used everywhere or prioritized as a language learned all over.
English dominates business as the language of choice – but in countries like Brazil and Italy, it's not commonly spoken.
In a country like Brazil, only about 5% of people learn the language. In Italy, just 29% of people speak English.

Lin Xie suggests that if a company wants a smooth changeover and aims to promote people from within the firm,
it ought to offer English lessons to staffers lower down the corporate ladder, and not just focus on executives.
When Nissan adopted English as its official language, it did just that, in part, to recognise that the transition would not be easy for everyone.
"They understood that there is a language barrier and if they want to be truly global, they'd have to help people do something to overcome it," she says. Both Sodexo and ITT Motion Technologies offer English courses to some staffers who want to get a better grasp of the language.

COMPASSION AND NUANCE

Even so, when an entire language changes, a dose of compassion is necessary.
Imagine having to suddenly speak in a language that isn't your own or which you don't quite speak fluently.

Using a single language lets leaders communicate clearly, no matter where they're based.
Bosses and peers alike should realise that others might not fully understand what's being said, says Claassen.
That could lead to misunderstandings or feelings of awkwardness.
She's been on plant tours where the person showing her around began the conversation by apologising for not speaking English well,
even though the employee had an impeccable grasp of the language.
"They have to cross this wall for themselves, because they don't feel their confidence is high", she says.

In some cases, the perceived language barrier holds employees back.
When Claassen has group meetings with Chinese colleagues, many of them remain quiet until they're asked directly for their input.
They don't want to 'lose face' by using the wrong word or by accidentally saying something funny, she says.
If a Chinese person meets someone from the Middle East, they will speak English
"You have to be conscious of that and really invite them in", Claassen says.

As well, non-English speakers will likely fail to pick up on some of the nuances of the language,
but it's more important they understand the overall message and that everyone feels comfortable working together, says Sonita Lontoh,
a vice-president of marketing at Siemens. It's up to the native and experienced speakers, she says, to repeat and make sure others understand.
That's especially true of native English speakers, who are deemed to be the worst communicators.

Lontoh has worked at several global companies where English has been the main language and she has never encountered a problem.
But, there have been some humorous moments, like when one her German colleagues was discussing strategies to reduce greenhouse gas emissions, and mentioned finding "low carb solutions" – the term refers to a low carbohydrates diet in English.

But, the move to English as a corporate language just make sense, she says:
"If a Chinese person meets someone from the Middle East, they will speak English. They don't expect to know each other's language."

BE THE VERY BEST – LEARN TO SPEAK AND WRITE THE ENGLISH LANGUAGE



USEFUL LINKS FOR AUTHORS


SPRINGER JOURNALS ELSEVIER JOURNALS UNIVERSITY OF CHICAGO JOURNALS

PROOFREADING MANUSCRIPTS FOR SCIENTIFIC AUTHORS


If you need any help with the English on this website

or if you want to translate any other kind of text into a different language

(2652 language combinations including English)

then please use the Translation Box - it's free!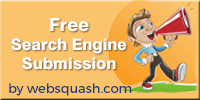 THE LATEST PRS PROOFREADING TESTIMONIALS:
"Thanks for your proofreading - so good - I can send my document to the journal now"
(Mario Angelo, Boston, USA, 15 April 2019).
"Thank you so much for proofreading my article, much better now"
(Jaqui, Lima, Peru, 10 April 2019).
"Thank you for your proofreading work and help"
(Billie, Guadalajara, Mexico, 09 April 2019)
. "The journal accepted my submission, thank you so much"
(Nita, Phnom Penh, Cambodia, 06 April 2019).
"Thank you for your proofreading. The journal accepted my article. Thank you, thank you"
(Miss Aiko, Osaka, Japan, 02 April 2019). "You have helped me so much with my thesis work and I thank you. I will tell all my friends about you." (Miss Yumiko, Nagoya, Japan, 29 March 2019). "Thank you so much for spending your time checking my report. I know there were lots of mistakes, but I have always tried my best to correct my grammar. I will use you again - cheers and thanks." (Zun Zun, New Zealand, 19 March 2019).
"Thank you for helping me with my essays. My teacher gave me a full score and she was happy with me. You are good for my learning"
(Chen Hsinchu, Taiwan, 12 March 2019). "Thank you so much, the journal accepted my latest article" (Miss Aiko, Osaka, Japan, 03 March 2019)."

Thank you for the meticulous work on my manuscript"

(Prof Dr Volker, Rostok, Germany, 26 February 2019).
"Wonderful work! Thank you for your assistance with my many writing problems"
(Abigail, Lima, Perú, 25 February 2019).
"Good job! Thank you!"
(Raquel, São Paulo, Brasil, 18 February 2019)
. "Thank you so much for your quick revision. My manuscript has been accepted for the journal. I will use you again in the future - thank you"
姓名
,
上海
,
中國
(Zing Ming, 11 February 2019)."Thank you for your wonderful and meticulous work" - (Silvia, São Paulo, Brasil, 29 January 2019). "Thank you so much, the journal accepted my latest article" (Miss Aiko, Osaka, Japan, 28 January 2019). "Thank you for your good proofreading. You have assisted my submission to the journal" (Jaqui, Córdoba, Argentina, 19 January 2019). "You have helped me so much with my new article, I will tell my colleagues about you" (Léonie, Graz, Austria, 15 January 2019). "Thank you, thank you, my manuscript looks and reads great now" (María Guadalupe, Guadalajara, Los Méjico, 07 January 2019).
USEFUL PROOFREADING LINKS

******
MORE USEFUL LINKS COMING VERY SOON - WATCH THIS SPACE

******


PRS PROOFREADING SERVICES

* CORRECTS AMERICAN ENGLISH GRAMMER *
* EDITS & AMENDS BRITISH ENGLISH GRAMMAR *


A Chinese football commentator has been removed from his post after falling asleep while on air
during Real Madrid's 1-0 win over Paris St-Germain. Dong Lu could be heard snoring as the game entered its latter stages. (Metro)

An instant indexing search engine with free search engine submission, ranking service, best seo tools, submit url, free seo and business marketing.

Advanced SEO: The Simple Process That Works To Turn Ice Cold Prospects Into Happy Customers (w/ Automated Conversion Funnels & Sequences).
https://neilpatel.com

Web Search Engine
EntireWeb is a meta search engine which claims to provide over 150 million searches a month. You can pay US $19 to have your site added
to the Entireweb index.

You can also take part in their Free Submission

PREDICTIONS
Baba Vanga
The Bulgarian peasant, who correctly predicted that the 44th president of the US would be African-American, has predicted an European Economic collapse, a tsunami will wipe out parts of Asia and Russia will be hit by a giant meteorite. And Russian president Vladimir Putin has also been warned to watch his back as Baba predicted there will be an assassination attempt on his life in 2019. US President Donald Trump is also predicted to fall ill with a mysterious illness, which will cause him to suffer from nausea, tinnitus, brain trauma and hearing loss.

The Bulgarian peasant, who correctly predicted that the 44th president of the US would be African-American, also warned massive megaquakes will happen in the next 12 months.

Vanga's first prediction could also be plausible as Europe's economy teeters on the edge in the wake of Brexit and the Italian meltdown, which has sparked fears of another euro crisis.

While, Baba, who is said to have "predicted the 2004 tsunami" that killed an estimated 227,898 people, has also warned a tsunami will hit Asia and wipe out several countries in the area and other places around the world, including Pakistan, India, Japan and Indonesia.

The chilling prediction comes after at least 222 people were killed and 843 injured after a tsunami hit coastal towns on Indonesia's Sunda Strait.

Meanwhile, Mr Putin has already revealed himself that he has been the target of four assassination attempts, which prompted him to surround himself with an elite team of snipers.

The move comes after former Cuba's leader Fidel Castro, who survived more than 50 assassination attempts during his life, made the suggestion.

Mr Putin said: "He said to me, 'Do you know why I'm still alive?' I asked him, 'Why?' 'Because I was always the one to deal with my security personally.'"

And Ms Vanga's megaquake warning comes as experts have warned a massive earthquake and powerful tsunami could devastate the north west of the US.

The west coast of the United States is described as being "built on a time bomb" as it sits along a series of fragile fault zones, including San Andreas fault and the the Cascadia subduction zone.

And experts say it is just a matter of time before the Cascadia zone, along the Pacific Ring of Fire, snaps, unleashing earthquakes which could measure up to nine on the Richter scale and monstrous tsunamis.

Ms Vanga is credited with predicting the Boxing Day Tsunami and the 9/11 terror attacks, and Mr Obama's presidency.

The Bulgarian - who died in 1996 aged 85 - has long been valued as a master prophet because of her purported 85 per cent success rate.

Ms Vanga, often referred to as "Nostradamus from the Balkans", made hundreds of predictions during her 50-year career as a clairvoyant - with many alluding to naturally disasters.

Her predictions go all the way to the 51st century - when she said the world would end.


Magiweb
Building Business Websites for a Wide Range of SME Business Enterprises & SME 0rganisations

~ Attractive Cheap Prices ~

~ Innovative Designs ~

DON'T MISS OUT!


TODAY'S
THOUGHTS ABOUT
MODERN MANAGEMENT

"If you want to keep in place", the Red Queen says to Alice, "it takes all the running you can do. And if you want to get anywhere else, you must run
at least twice as fast as this"
(L. Carroll, 1993). What Lewis Carroll tells us in his book 'Through the Looking-Glass' seems to be of unquestionable importance for modern management practices.

In today's world, running harder is simply not sufficient. Instead, we need to run differently.



35 OF THE MOST
COMMON ENGLISH
IDIOMS
WITH
EXPLANATIONS

A blessing in disguise
A good thing that seemed bad at first

A dime a dozen
Something common

Beat around the bush
Avoid saying what you mean, usually because it is uncomfortable

Better late than never
Better to arrive late than
not to come at all

Bite the bullet
To get something over with because it is inevitable

Break a leg
Good luck

Call it a day
Stop working on something

Cut somebody some slack
Don't be so critical

Cutting corners
Doing something poorly in order to save time or money

Easy does it
Slow down

Getting out of hand
Get out of control

Get something out of your system
Do the thing you've been wanting to do so you can move on

Get your act together
Work better or leave

Give someone the benefit of the doubt
Trust what someone says

Go back to the drawing board
Start over

Hang in there
Don't give up

Hit the sack
Go to sleep

It's not rocket science
It's not complicated

Let someone off the hook
To not hold someone responsible for something

Make a long story short
Tell something briefly

Miss the boat
You are too late

No pain, no gain
You have to work for what
you want

On the ball
Doing a good job

Pull someone's leg
To joke with someone

Pull yourself together
Calm down

So far so good
Things are going well so far

Speak of the devil
The person we were just talking about showed up!

That's the last straw
My patience has run out

The best of both worlds
An ideal situation

Time flies when you're having fun
You don't notice how long something lasts when it's fun

To make matters worse
Make a problem worse

Under the weather
Sick

We'll cross that bridge when we come to it
Let's not talk about that problem right now

Wrap your head around something
Understand something complicated

You can say that again
That's very true

Your guess is as good
as mine
I have no idea

ANOTHER 30 IDIOMS WILL FOLLOW NEXT MONTH!


PRS Proofreading Services can help you with your Technical & Scientific Manuscript Editing
for your Submission
to the Journal

FAST QUOTATIONS!

CHEAP PRICES!

RELIABLE DELIVERY!

FRIENDLY PROOFREADERS!

MANY SATISFIED CUSTOMERS!


THE 7 (SEVEN) MOST COMMON ERRORS THAT
ARE FOUND IN ENGLISH
WRITING
BY ALL
AUTHORS
FROM ALL OVER THE WORLD
1. SPELLING

2. GRAMMAR

3. PUNCTUATION

4. SPACING

5. FONTS

6. NUMBERING

7. MARGINS
GET ALL
OF THESE
ERRORS
CORRECTED
BY THE
PRS PROOFREADING
TEAM
SO THAT
YOU CAN
RELAX EASY!

FREE Grammar Worksheets
Grammar can often be very difficult to teach and just as difficult to learn - but the site
busyteacher.org
has 11,239 printable grammar worksheets in different categories.
Whether you're looking for worksheets on a specific topics, like movies, films, videos, nationalities, or music; or on a specific area of grammar, like tenses, gerunds, prepositions, or business verbs,
busyteacher.org
has got you covered.
All 11,239 of
busyteacher.org
printable worksheets are completely free to download, without registering or logging in, and every single one of them was created and submitted by ESL teachers
from around the world
HAVE A GO AT THEIR EXERCISES THEY ARE GOOD!

PRS PROOFREADING SERVICES
Helping You To Write Perfect English
The Complete Service for Proofreading, Copy Editing and Correcting English Writing